"Show me the total number of open cases allocated in the Dublin Mid Leinster (DML) and Dublin North East (DNE) regions from 2017 to 2018" (Tip: use the drop-down list from the home page).
Step 1- 'Search for a Metric' on the homepage.
Step 2 – Type "open cases" and select 'No. of Open Cases Allocated to a Social Worker'. Click 'Search'.

Step 3 – Select the 'Menu' option and choose the following year range: 2017-2018.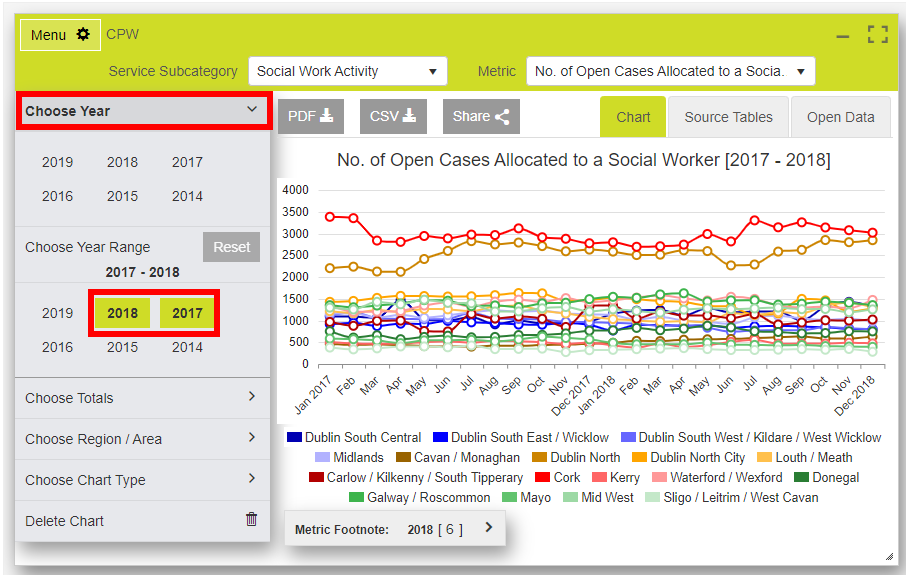 Step 4 – Choose Totals – select 'Region' to roll-up the totals from each Area to their Regions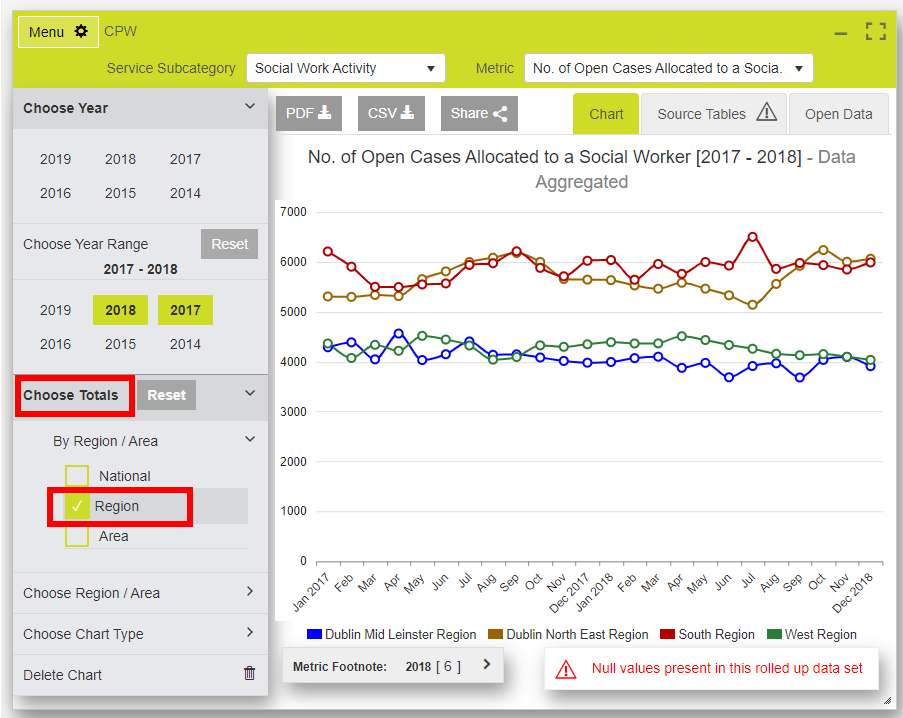 Step 5 – Select the DML and DNE regions in the 'Choose Region / Area' section: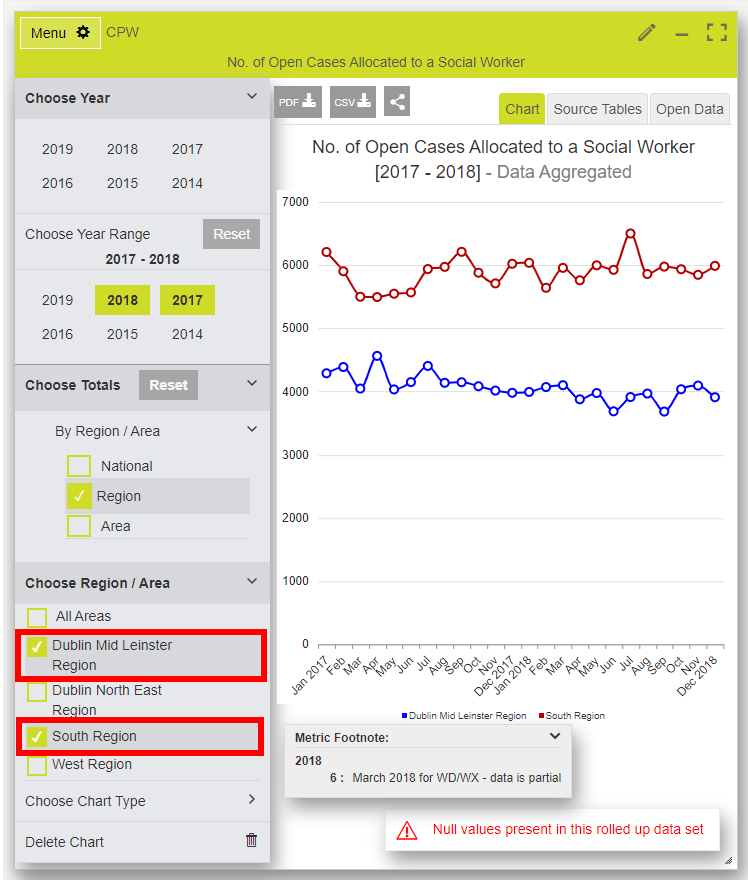 Your metric is now ready! You can download it now as a PDF, CSV or share as a link.